Water Heater Repair & Installation Company Near Clementon, Cherry Hill, Medford, Moorestown, Mullica Hill, Sicklerville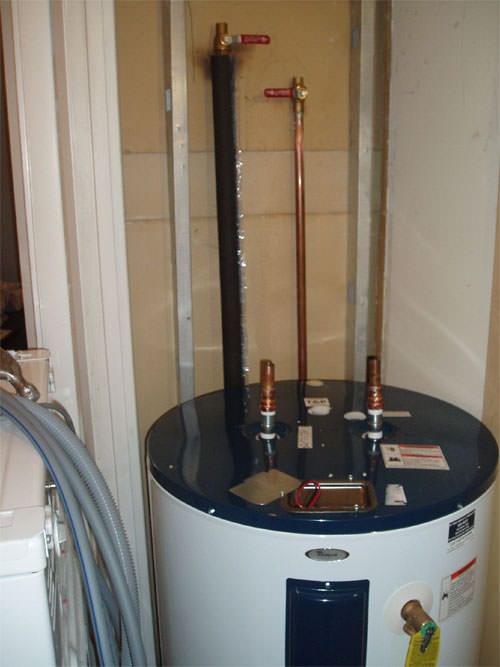 An electric water heater doesn't have an exhaust flue at the top and costs the most to run.
Did you know that your water heater can account for an astounding 15% of your home's total energy usage? More if you have teenagers!
If you have an old water heater, you could be paying hundreds of dollars more than necessary annually.
By taking advantage of new water heating technologies, you can reduce your monthly utility bill and stop worrying about running out of hot water or having your old water heater spring a leak.
Tank-Type Hot Water Heaters
If you have a tank-type hot water heater that's more than 10 years old, wasting energy isn't your only concern. Older tank-type water heaters corrode from the inside and eventually begin to seep water.
Beneath a solid-looking exterior, the inner wall of an older tank can be badly corroded.
If you're lucky, you'll notice a small leak in time to have a new water heater, such as a tankless water heater, installed. If not, extensive water damage is a possibility.
New Jersey Water Heater Installation, Including Tankless Water Heaters
Contact the hot water heater installation, repair, and replacement experts at Alber Service Company today to schedule your home energy audit to identify the problem areas in your home and to prepare all necessary solutions. We proudly offer water heater work in and around Cherry Hill, Marlton, Mount Laurel, Blackwood, Sewell, Woodbury, Voorhees, Atco, Berlin, Williamstown, and all neighboring areas!
New Jersey Energy Water Heater Experts
We are a home energy services company with the expertise to solve water heating problems in New Jersey. Call or contact us online for a Free Water Heating Estimate and Inspection to discover whether repairing or replacing your water heater makes the most sense.
Water Heater Models Available in NJ
If you want to learn more about how different water heaters work and what your options are when replacing an old water heater, we can help. The five different types of water heaters are listed below.
Click on the type you're interested in to learn more.
| | | | | |
| --- | --- | --- | --- | --- |
| | | Indirect Water Heaters | | |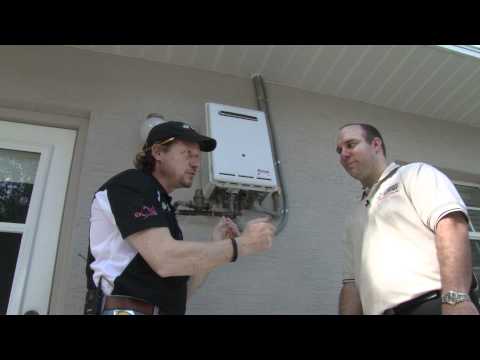 The Difference Between Low and High...
What makes a tankless water heater so much more efficient than a conventional tank water heater? Larry...
Watch Video
Related Videos
Get Your Water Heater Upgrade Today!
Call or contact us online to schedule a free home inspection and water heater estimate. We also offer a comprehensive home energy audit.
Looking for a price? Get a no cost, no obligation free estimate.